History of the Trust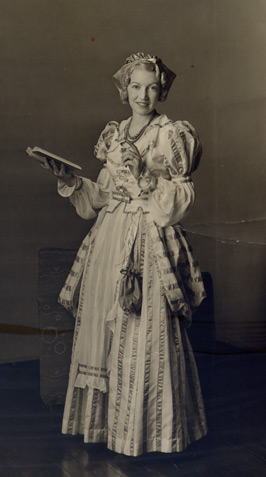 Lady Lurgan created the Lord and Lady Lurgan Trust in 1987, three years after the death of her husband. The Trust reflects the interests and lives of both Lord and Lady Lurgan who met through their love of music.
The Honorable William George Edward Brownlow was born in 1902 to the 3rd Baron Lord Lurgan of Co. Armagh, Northern Ireland, and Lady Emily Cadogan, and was only seven when his mother died. He received his first musical training at Eton as a member of the Musical Society. The world famous soprano Dame Nellie Melba heard him, told him to take up singing seriously and gave him his first lessons. A high baritone, he specialized in English songs, many of which he brought to the concert platform for the first time. Like his father he was also an outstanding golfer and at the age of 24 he played against the Americans in the Walker Cup, but music was his first love.
The South African Highveld
When he became the 4th Lord Lurgan on the death of his father in 1937, William Brownlow was already an international concert singer, touring the USA, Canada, New Zealand and Australia. He shared a concert with Arthur Rubinstein in Paris, made several discs for HMV and his agents were the legendary Ibbs & Tillet.
On his way back to England, after having studied the scores of Madame Butterfly and La Bohème with Dame Melba in Australia, he visited the Transvaal, hoping the healthy climate would cure his poor health. He became immersed in the cultural life of Johannesburg in its operatic heyday. Attending the dress rehearsal of Chu Chin Chow in 1942, he heard Florence May Cooper in the lead role, was enchanted by her voice and offered to coach her in her forthcoming role as Madame Butterfly. He became lifelong friends with May and her first husband, businessman and pianist Eric Cooper, who had come to South Africa from England as newly-weds. Eric Cooper died after a long illness in the late 1970s.
"Superb Portrayal of Madame Butterfly"
In 1943 May became the first South African to sing Madame Butterfly in the prestigious African Consolidated Theatres Music Festival in Johannesburg and Cape Town. In 1947 the Cape Argus wrote that the major honours for the Cape Town opera season "must go to May Cooper for her truly superb portrayal of Madam Butterfly ... ". Lord Lurgan coached her for other roles including Mimi in La Bohème, thus passing on, via Dame Melba, Puccini's conceptualization of these roles which Melba had studied with the composer.
William Brownlow and May Cooper performed together, made numerous broadcasts and set up what they hoped would be an enduring contribution towards the arts in South Africa - the Lurgan ballet and opera bursaries. Lady Lurgan was a founder member of the Gauteng-based Ballet Society of South Africa, and Lord Lurgan was a Vice-President of the Johannesburg Operatic and Drama Society ("JODS").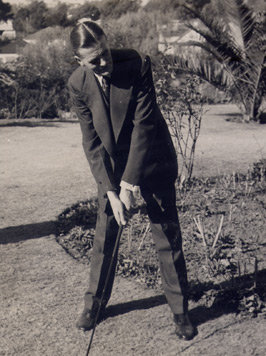 May married Lord Lurgan in 1979, after a friendship of more than 30 years, and they moved to Durban, where they continued to be active in the arts world.
Lord Lurgan died in 1984 aged 82, a mere five years after marrying May. His widow donated a side chapel to Shankhill Parish Church in Lurgan, Armagh, in his memory, and the church bears plaques in both their names.
William Brownlow was succeeded by his nephew, John Desmond Cavendish Lurgan as the 5th Baron Lord Lurgan, who died in 1991 without issue, rendering the title extinct.
A lasting legacy
When Florence May Lady Lurgan died in 1996, the esteemed arts journalist Percy Baneshik wrote in the Johannesburg Star: "The death of Florence May, Lady Lurgan, mourned by many Johannesburg music lovers, recalls a great past in the history of musical theatre in the city… she was, indeed, sweet-voiced and sweet-faced, a lady in all senses of the word." He recalled how she devoted herself to Lord Lurgan through his battle with ill health, giving up singing herself.
Gramophone magazine recollects that while at Oxford in 1925 William Brownlow was moved by the plight of British lepers to thereafter give his professional fees as a singer to their funds.
Leprosy was eradicated in the UK more than 40 years ago, but the Lord and Lady Lurgan Trust continues to provide both for the arts in education and for medical care and research [click to Grants Policy]. Lady Lurgan included deafness as one of the grant categories - her first husband having been a fine accompanying pianist who gave up playing through deafness. In creating the Lord and Lady Lurgan Trust, Florence May created a lasting legacy.
---